Matthew Kraemer, Conductor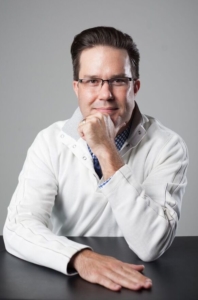 Recognized for his "musical sensitivity" and "energized sense of interpretation", Matthew Kraemer is quickly making his mark among young American conductors for his inspired performances and versatility.  The Buffalo News noted recently, "He presents a tall, dignified and stately podium presence with a quite clear beat, a good sense of shaping melodic lines, and an all business attitude that focused on the music without any histrionics."  Following an extensive international search, Mr. Kraemer was appointed Music Director and Principal Conductor of the Indianapolis Chamber Orchestra in July 2015.  He additionally serves as Music Director of the Butler County Symphony and begins his fifth and final season as Music Director of the Erie Chamber Orchestra.  His active guest conducting schedule has included appearances with many of the nation's finest orchestras, including the Atlanta, Baltimore, Cincinnati, Columbus, Houston, Indianapolis, Jacksonville, Nashville, North Carolina, Saint Louis, Spokane, and Syracuse symphony orchestras.  He has also appeared with Canada's Mississauga Symphony and Hamilton Philharmonic and in Europe with the Vidin Philharmonic and the Orquesta de Cadaqués.  Upcoming season highlights include productions of Happy Birthday Wanda June (world premiere) and The Barber of Seville with Indianapolis Opera, La Traviata with the ECO, Earshot composer readings with the ICO, and performances with Christopher O'Riley, Gary Karr, Jinjoo Choi, and Alexander Kerr.  The 2016-17 season also brings return engagements to the Rochester Philharmonic, Erie Philharmonic, Toledo Symphony, and West Michigan Symphony.
Mr. Kraemer served as associate conductor of the Buffalo Philharmonic from 2009 to 2014, where he regularly led the orchestra on each of its concert series.  A passionate advocate for new music, he has performed the works of many living composers during his career.  He has led composer readings and workshops with several orchestras in the United States, in addition to leading the BPO's Earshot partnership with the American Composers Orchestra in Buffalo for three consecutive seasons.  Increasingly recognized for his committed advocacy of music education and his devotion to young audiences, he has created numerous arts education programs and has taught at several music festivals both in the United States and abroad.  The Buffalo Philharmonic's award-winning education concerts grew exponentially under his leadership, expanding to reach over 40,000 students throughout western New York.  He played an integral role in the creation of the orchestra's successful live broadcast concerts with Time Warner Cable, as well as implementing new collaborations with many organizations in the Buffalo community.  Prior to his appointment in Buffalo, he served for three seasons as associate conductor of the Virginia Symphony Orchestra, where he led the orchestra in over 200 performances statewide.  His performances have been broadcast regularly on NPR's Performance Today.
Recipient of the distinguished Herbert von Karajan Conducting Fellowship and the Bruno Walter Career Development Grant, Mr. Kraemer served a residency with the Vienna Philharmonic at the 2006 Salzburg Music Festival.  Equally at home in the opera and ballet pit, his operatic credits include fully-staged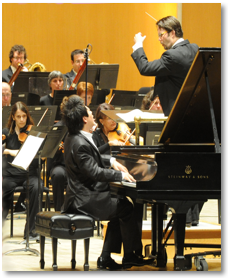 productions of Mozart's The Magic Flute, Puccini's Madame Butterfly, Michael Nyman's The Man Who Mistook His Wife for a Hat, and Jonathan Dove's Mansfield Park (American professional premiere), as well as ballet productions with Virginia Ballet Theatre, Ohio Ballet, First Coast Nutcracker, Neglia Ballet Artists, and Todd Rosenlieb Dance.  He has collaborated with many leading artists, including Lang Lang, Philippe Quint, Jennifer Koh, Elmar Oliveira, Rachel Barton Pine, David Kim, Awadagin Pratt, Richard Stolzman, Wu Man, Bela Fleck, Mark O'Connor, Ben Folds, Chris Botti, Jim Brickman, the Indigo Girls, Il Volo, Wynona Judd, and Natalie Merchant, among others.  As a frequent collaborator with Broadway superstar Idina Menzel, he has served as conductor for many of her numerous symphony engagements nationwide.
An Indiana native, Mr. Kraemer studied conducting in Vienna, Austria with Salvador Mas Conde and was twice a fellowship conductor at the American Academy of Conducting at Aspen.  He has additionally participated in the National Arts Center Conductor's Program in Ottawa, Canada.  His conducting teachers include David Zinman, Robert Spano, Stanley DeRusha, and Jorma Panula.  Mr. Kraemer is a graduate of Butler University and the University of Nevada, where he assisted former Cincinnati Symphony concertmaster Phillip Ruder. An accomplished violinist in his own right, he was a member of the Nightingale String Quartet.  Fluent in German and French, his principal violin teachers include Phillip Ruder, Herbert Greenberg, and Larry Shapiro.  When he is not performing, Mr. Kraemer enjoys cooking, running, and reading.   He and his wife Megan reside in Indianapolis with their sons Gabriel and Nathaniel.
Summer 2016